Streamline purchases for your customers with our 'Buy on Etsy' button.
With a simple click, customers can directly purchase items from your Etsy shop, ensuring a smooth and streamlined checkout process. Improve customer satisfaction by providing a convenient buying option through Etsy, a trusted platform for handmade and unique products.
One-click Etsy purchases
Convenient buying option
Improved customer satisfaction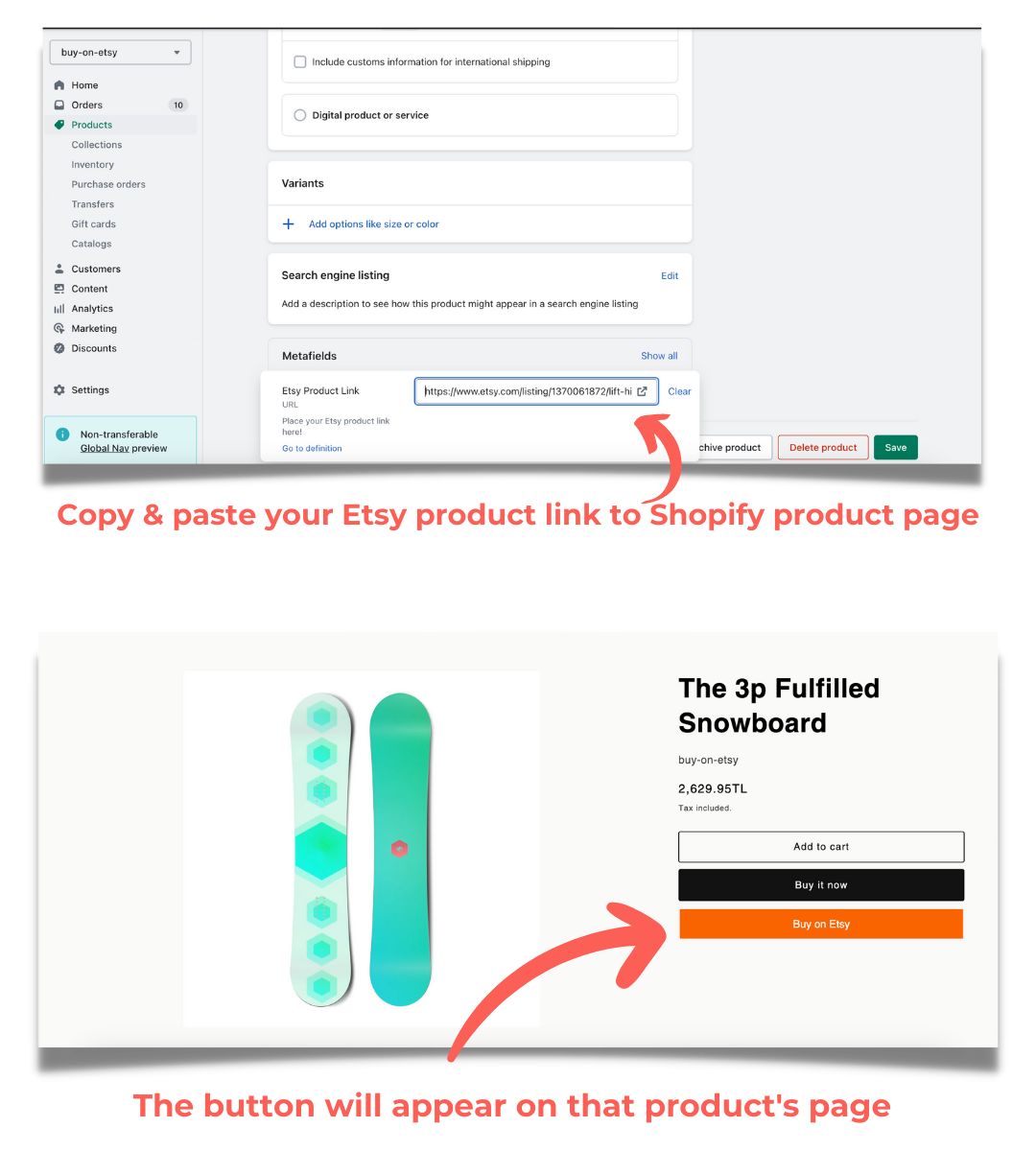 How it works?
Copy & paste your Etsy product link to your Shopify product page.
The Buy on Etsy button will appear on that product's page.
SEE THE DEMO
Our 'Buy on Etsy' button seamlessly integrates an Etsy purchasing option into your Shopify store, enhancing the shopping experience for your customers.